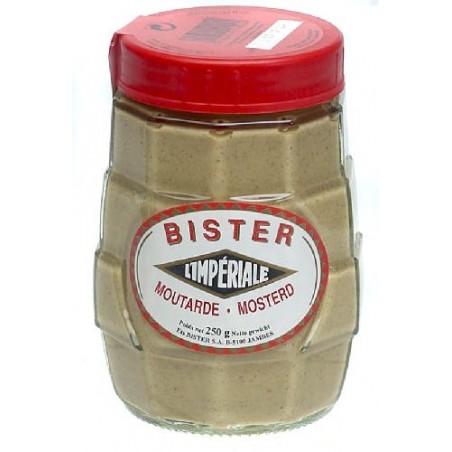  
Bister mustard l'impériale 250 ml
The Bister mustard l'impériale is sold in a faceted glass jar nicknamed "grenade" and well known in Belgium. With its unique colour and taste this mustard is favoured by a great number of belgians and represents on itself alone 10% of the total amount of mustard sold in the country.
Also available in 1 L, 2 L & 5 L.

No customer reviews for the moment.
Customers who bought this product also bought: