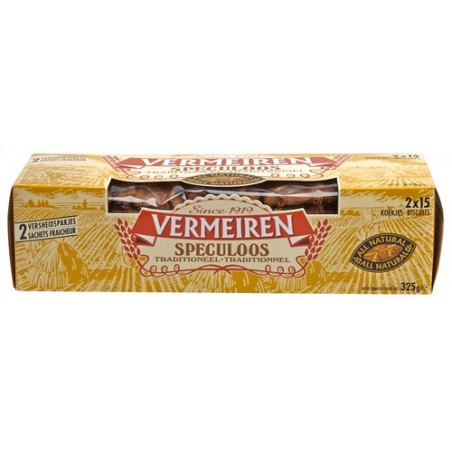  
Vermeiren Speculoos 325 gr
Since 1919 the Vermeiren speculoos have been produced in a traditional way. At first the dough is carefully kneaded then it is left to rest for at least 12 hours before being baked at a high temperature and only top quality ingredients are used : real blond candi sugar/raw cane sugar/pure vegetal oil & non hydrogenated vegetal fats + no added salt/preservatives/colouring agents.
Very nutritious and ideal to enjoy with a cup of coffee or tea...

No customer reviews for the moment.
Customers who bought this product also bought: